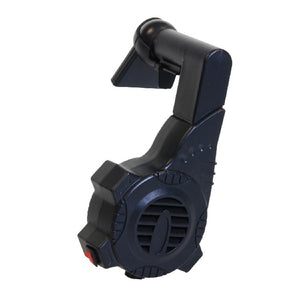 Aqua Cool Aquarium Cooling Fan
A very affordable alternative to expensive chillers, the Zoo Med Aqua Cool Aquarium Cooling Fan cools your aquarium water by one of the following methods:
Direct the nozzle upwards toward the aquarium lamp fixture to dissipate some of the radiant heat generated by your aquarium lamps
Direct the nozzle so that air flows over the surface of the water. This will reduce the water temperature through increased evaporative cooling.
The Aqua Cool is better than overhead fans because its side-mounting design minimizes water splash on the motor and prevents accidental immersion. It features a wide, multi-directional discharge nozzle for precise air flow focus and maximum cooling. Last but not least, the Aqua Cool includes a low voltage, energy efficient power source for maximum safety in a wet environment.